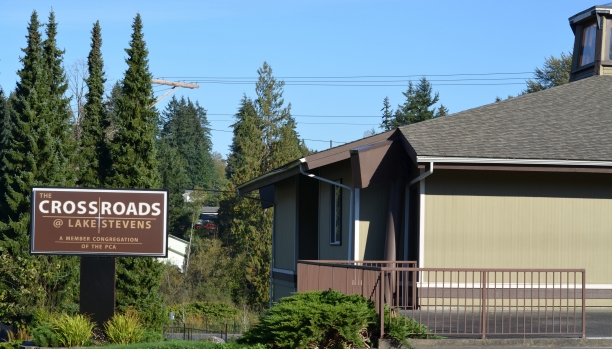 Our Purpose, Mission, Vision and Values
Purpose:
Loving God, Loving Neighbor
Mission:
The Crossroads @ Lake Stevens exists to be a community that is being renewed and shaped by the gospel* of Jesus Christ.
Vision:
We desire to see Lake Stevens and the surrounding communities flourish spiritually, relationally, physically, and emotionally through experiencing the renewing work of Jesus Christ.
Values:
Gospel Centrality
– We believe that the gospel changes everything. It is central to all that we are and all that we do. The story is not about us, but about God's work of renewing this world through his son Jesus Christ.
Gospel Character
– We believe that the gospel of Jesus Christ is the foundation for who we are as people. It is our core identity, and leads us to live our lives out of a heart of worshiping Jesus.
Gospel Community
– We believe the gospel unites a diverse group of people in authentic community, and causes us to humbly, graciously and lovingly walk together in the process of growing to be whole people who love and serve Jesus Christ. It causes us to live together in a way that honors Jesus Christ and moves us to encourage one another in that pursuit. It unites us in something greater than ourselves and sets us free to love one another well.
Gospel Caring
– We believe that having our lives shaped by the gospel brings renewal to our lives and to the world around us. It causes us to care about the good of our neighbors and our city and to live life on a mission to see gospel renewal affecting the people and world around us. It moves us to live for God's Kingdom priorities and not our own.
* The gospel is the good news of God's work of restoring this broken world, and broken and sinful people who are rebellious toward God, which is found in the historical reality and teaching of the life, death, resurrection and ascension of Jesus Christ.

(Click on the titles to hear the sermon about each aspect - Note: the beginning of the sermon on the Mission has been cut off, but the essential content is there.)