Worship Team
Worship Team
The Praise Team is lead by Scott Forrester. Members of the praise team are Phil Ranheim, Lois Glover, Orie Forrester and Grant Lander.
We praise the Lord with a variety of music including psalms, hymns and contemporary music.
Our worship is usually liturgical with elements from the First century, Fourth century, Sixteenth century and the 20th century. It is ancient as well as future.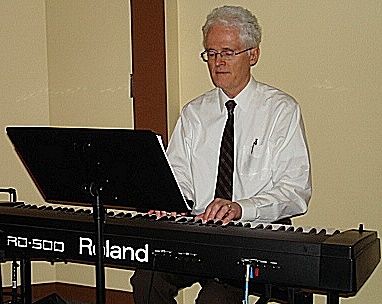 Phil Ranheim